Students of Colegio Europeo Aristos visit CeDInt
Students of Colegio Europeo Aristos visit CeDInt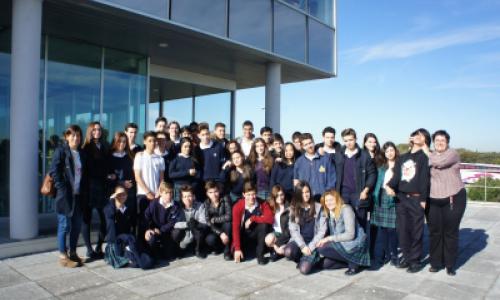 Yesterday April 25th students of 4th grade of secondary education of (ESO) of Colegio Europeo Aristos visited CeDInt.
They had the opportunity of knowing and learning about our latest research projects as well as the laboratories of Energy Efficiency, Virtual reality and iSpace CAVE.
Thank you very much for coming,
See you soon!