La Rueda de Prensa del Smart Energy Congress 2022 será el próximo 19 de Octubre
La Rueda de Prensa del Smart Energy Congress 2022 será el próximo 19 de Octubre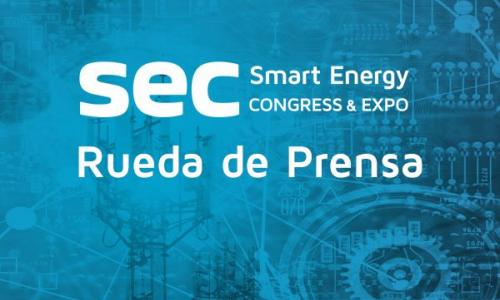 On October 19, the enerTIC.org Platform is organizing the Smart Energy Congress 2022 Press Conference, which will present the main novelties and opportunities offered by this 10th edition of the Congress, which this year is entitled "Digital innovation at the service of energy competitiveness" and will be held on November 16 & 17 at IFEMA's North Convention Center.
This new edition, marked by the volatility of energy and the unstoppable commitment to sustainability, has the support of nearly a hundred reference organizations committed to the use of disruptive technologies (Artificial Intelligence, 5G, IoT, Digital Twins...) to improve operational efficiency and develop sustainability strategies, and will revolve around the four areas on which the Platform focuses: Energy & Utilities, Industries & Mobility, IT Infrastructure & Data Center and Territories & Cities.
In addition to two large Auditoriums (Strategy and Technology) and an Expo Zone, as a novelty, the Congress will include Co-creation Spaces, where innovative solutions and success stories can be shared, Matchmaking Meetings (European funds) can be held and the innovation, startup and entrepreneurial ecosystem can be accommodated, through Innovation and Entrepreneurship Support Systems and European leadership.
The SmartEnergyCongress.eu is presented as a unique opportunity to reinforce alignment with national and European strategies and policies, establish alliances, share experiences, detect market opportunities and position itself as a brand committed to sustainability and energy efficiency.
During the Press Conference, in addition to having the assistance of different specialized media, the Presidents of different Technical Committees of the Platform will offer their vision and experience, from the perspective of these groups of experts, through interviews to the media. Specifically, the President of the Startups Technical Committee (Vodafone), the President of the Data Center Technical Committee (Pue Control) and the President of the Energy Technical Committee (T-Systems) will attend.