Cave® de 5 Caras (i-Space®)
Cave® de 5 Caras (i-Space®)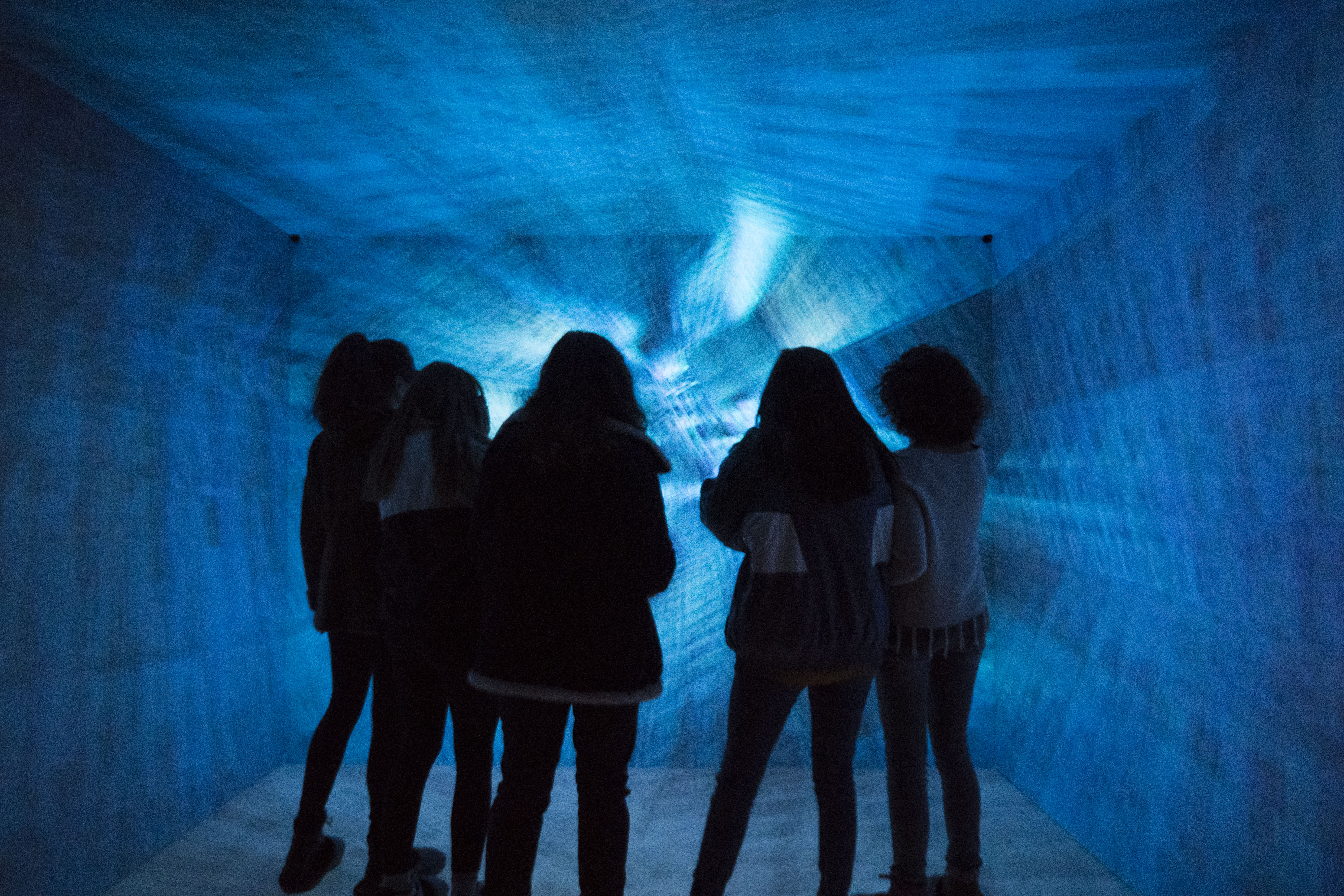 CeDInt counts with an i-SPACE® infrastructure, a Cave Automated Virtual Environment of 5 rear projection screens arranged in CUBE (three walls, floor and ceiling) and which, in combination with the Stereo Active Infitec + projection technology, provide an advanced fully immersive 3D visualization experience.
The CAVE® infrastructure comprises the following components:
5 multichannel rear-projection screens: frontal + 2 lateral + ceiling + floor (4:3 format, 3,20 x 2,40 m.).
5 high resolution 3D projectors / video systems, 3D BARCO Galaxy 12 HB+ with DLPTM  technology, native resolution SXGA+, 12000 ANSI lumens of brightness and contrast.
6 HPxw9400 workstation in cluster configuration with: 2 AMD Opteron 2220SE, 2.8MHz, 1MB of cache, 8GB ECC DDR2 667MHz RAM, 300GB HDD SAS 3Gb / s 10K rpm, Graphics Card nVidia Quadro FX5600 PCIe with 1.5GB of memory, DVD + /-RW 16x LightScribe, Intel PRO/1000 network card GT, 1Gibabit, Card SB X-Fi audio ExtremeAudio and Operating System Microsoft Windows XP Pro x64-bit.
Tracking System and interaction devices: stereoscopic glasses Infitec ® deLuxe, Flystick for first person navigation, ARTtracking optical tracking with 6 degrees of freedom (position and orientation), four cameras equipped with CCD image sensors operating in the spectrum of near infrared light and two reference systems.
Surrounding audio system based on technology 5.1.
Virtual environment development platform.
Ultra high speed network connectivity.