3D PowerWall®
3D PowerWall®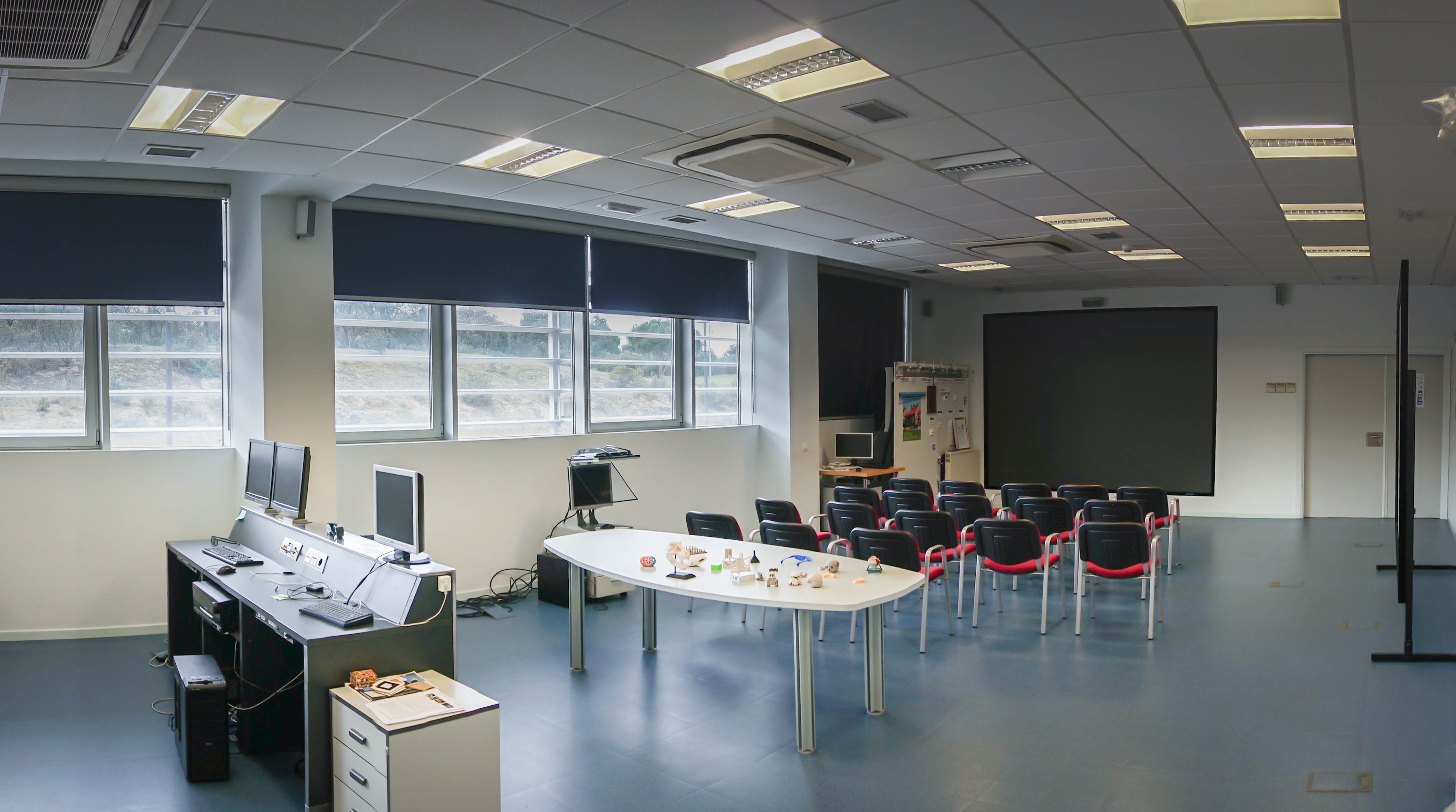 CeDInt counts on an advanced back proyection wall with capacity for 30 people and the following caracteristics:
3D PowerWall®
1 rear projection screen (3.0x2.4m).
2 projectors for stereoscopic visualization BARCO IQ R400, with native resolution 2500 lumens.
1 Workstation HP xw9300 with 2 CPUs AMD Opteron 252 2,6, 4GB of RAM DDR-400 ECC, 1 HDD U320 SCSI of 146GB, 15K, network card Broadcom 5751 Gigabit, graphics card nVidia Quadro FX4500 PCI-Express 512MB and S.OR.  MS Windows XP Professional 64 bits.
Virtools software for VR applications development and presentation
Surrounding audio system based on technology 5.1.