Award for CeDInt in the first edition of the Platform enerTIC Awards
Award for CeDInt in the first edition of the Platform enerTIC Awards
Thursday, 12 December 2013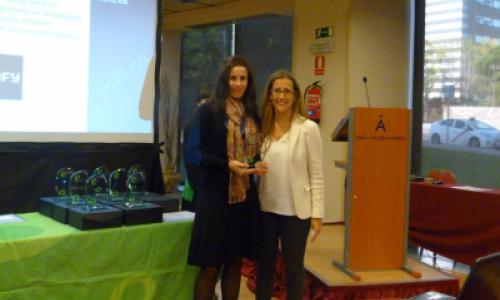 December 12th of 2013, the project "Ip Networks for monitoring electricity consumption in buildings" of CeDInt was awarded in the first edition of enerTIC awards in the category of Smart Cities.
These awards are born with the purpose to identify, recognize and disclose involvement in the use of ICT for improving Energy Efficiency and Sustainability.
More than a hundred Private Sector Executives and Public Sector Charges appointment at the ceremony.