CeDInt como colaborador en el II Congreso de Edificios Inteligentes
CeDInt como colaborador en el II Congreso de Edificios Inteligentes
Friday, 25 September 2015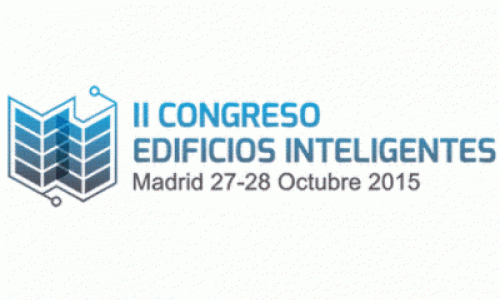 One more year, CeDInt has joined the Advisory Committee of the Congress of Intelligent Buildings, held on 27 and 28 October in Madrid. The Intelligent Building Congress  www.congreso-edificiosinteligentes.es is the reference event in Spain that deals with the concept of intelligent building from a holistic and multidisciplinary perspective to accelerate and increase the inclusion of the best possible technology solutions and systems in the building. The main objectives of the Congress are:  
To encourage and promote the use of different systems and solutions that are part of the Intelligent Buildings Rehabilitation and New Construction.
Disseminate and promote knowledge on topics related to intelligent buildings to achieve a more energy efficient, functional, safe and accessible building.
Contribute to strengthen the integration of intelligent buildings and the City.
Create a multidisciplinary forum to strengthen the relationship of the professionals involved in the development of intelligent buildings.
 You can see the full conference program here  
The registration period ends on October 21, 2015, or to fill seats. Given the interest generated and the limited capacity of the auditorium, we encourage those interested to register as soon as possible. To register click here. For more information, please get in touch with the Organization of Congress, or check the website www.congreso-edificiosinteligentes.es.