CeDInt researchers participate in the International Conference on Embedded Wireless Systems and Networks (EWSN)
CeDInt researchers participate in the International Conference on Embedded Wireless Systems and Networks (EWSN)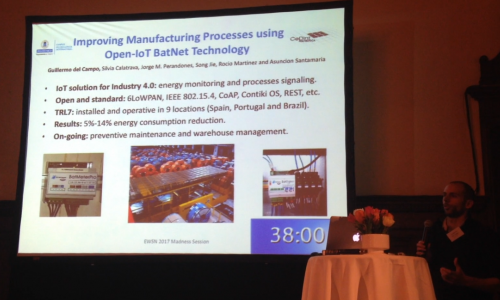 Asunción Santamaría, Silvia Calatrava, Jorge Olloqui, Guillermo Cañada and Guillermo del Campo attended the 2017 edition of the International Conference on Embedded Wireless Systems and Networks, which took place in Uppsala (Sweden) between the 20th and the 22th February.
CeDInt participated with the poster titled "Improving Manufacturing Processes using Open-IoT BatNet Technology".
For further information about the conference please click here.
Article type:
Piece of news
Dissertation