El CeDInt-UPM en el programa Tres14 de la 2 de TVE, dedicado al Aprendizaje
El CeDInt-UPM en el programa Tres14 de la 2 de TVE, dedicado al Aprendizaje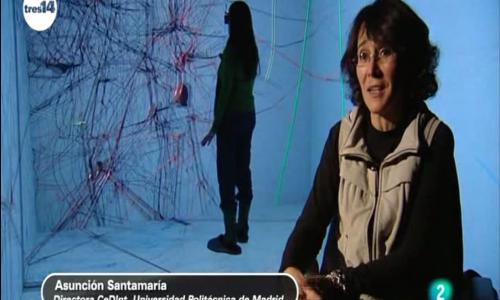 Last January 30, TVE2 (Spanish Television) broadcast the TV program "Aprendizaje" ("Learning"), in which the learning process of the future was discussed. During the program, several techniques and tools in order to ease and improve learning skills in children were discussed, such as new technologies (3D Spaces, Internet...) and early stimulation.
Among the new technologies, the use of virtual reality spaces and augmented reality were pointed out for improving the understanding of process visualizing, e.g. physical, biological and chemical processes.
3D Immersive Spaces like i-Space of CeDInt-UPM can also be used as training tools, letting simulation in difficult access places or dangerous environments.
You can watch the whole program at rtve.es