Académicos de la Universidad de Glasgow visitan nuestras instalaciones
Académicos de la Universidad de Glasgow visitan nuestras instalaciones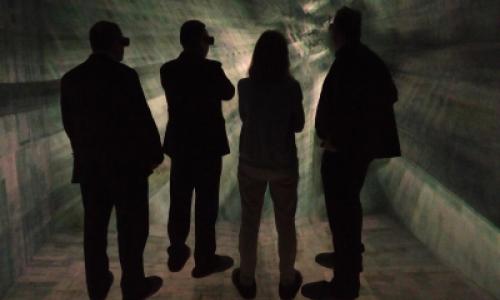 Last April 29th , IT Academics from Glasgow University payed a visit to CeDInt in the continuing effort to find common ground to future joint research projects. 
This small group of academics has interests in:
The use of data (human interaction and physical material) in the management of the built environment
Low energy (passive) design principles and systems
Renewable thermal energy processes in Smart Campus
Low-carbon HVAC (heating, ventilation, air-conditioning)
Low carbon/natural materials or intelligent/dynamic building systems
Energy performance evaluation studies or post occupancy evaluations in smart campus?
Smart metering
Building sensors
They visited the Energy Efficiency Lab,  the Virtual Reality Lab and the 5-wall Cave.