La reunión inaugural del Proyecto MAIGE ha tenido lugar en Madrid
La reunión inaugural del Proyecto MAIGE ha tenido lugar en Madrid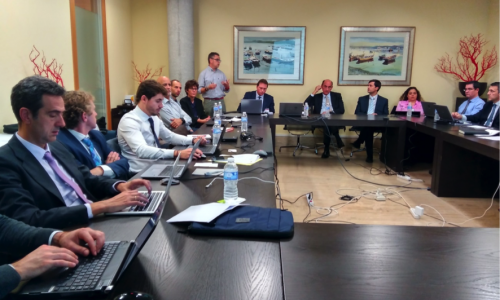 Last November 3rd took place the kick-off meeting of the MAIGE project in the headquarters of the project leader, Gas Natural Fenosa, in Madrid.
The main goal of the project is the development of monitoring system which will enable to optimize the management of electrical distribution infrastructures and grid.
The scope of the meeting was to present the project partners (Gas Natural Fenosa, Aplicaciones Tecnológicas, IXION, ZIV, Circe, ITE y CeDInt-UPM), discuss some technical aspects and to plan the next project tasks.
CeDInt, which will be responsible for the communications system to interconnect all the sensors devices, was represented at the meeting by Asunción Santamaría and Guillermo del Campo.