Alumnos de máster en Energías Renovables visitan nuestras instalaciones
Alumnos de máster en Energías Renovables visitan nuestras instalaciones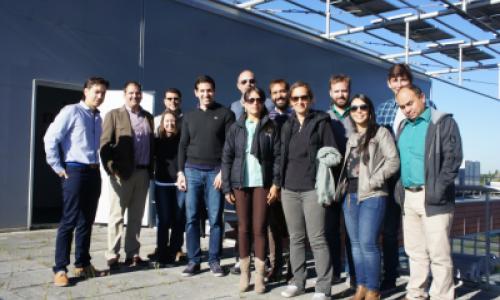 Last April 26th students of the Renewable Energy Master of the EOI Business School visited CeDInt and our infrastructures of renewable energy and microgrid. 
The had special interest in understanding the solar plant on top of the building as well as the PV panels and windmills micro grid that the School of Industry engineers have installed in the CeDInt building. 
They also visited the high performance solar concentration panel designed by the optical Engineering group and installed on the International campus of Excellence of Montegancedo (CEI Montegancedo).