EGA
EGA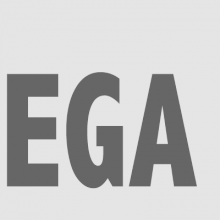 Project in cooperation with Orbis Tecnología Eléctrica S.A. (ORBIS), funded by IMADE's (Madrid Development Institute) Business Innovation Plan 2009.
Start Date:
Thursday, 1 January 2009

to

Thursday, 31 December 2009
Residential smart energy resources managing platform
This experimental development project aims to build an intelligent platform able to show in an unified manner the most usual energy and resources consumptions in a household, i.e. electricity, gas and water.
A consumption log will be performed for each of the meters, and by means of a ZigBee radiofrecuency transmission system, data will be presented to the user in a compact, robust, user friendly device.
The platform will be capable of inform to the user of the consumptions performed in the house, in resource units (kWh, m³ or liters) and also as the equivalent economic cost. The system will be INTELLIGENT, so that, based upon historical consumptions and prefixed alarm values, it will warn the user relating excessive consumptions, it will advice about recommended consumptions and will also generate new alarms. The system will be equipped with an internet connexion, and with a log processing application (with much more graphical capabilities), so that the user might see the consumption historical in detail from any place and through any device.