O-PRO
O-PRO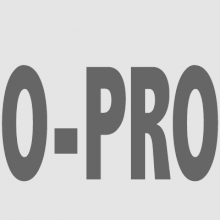 Start Date:
Thursday, 18 November 2010
This project proposes the development of a manufacturing centre in order to produce polymeric prototypes of different optical systems.
Taking into account the actual need to develop advanced optical prototypes, the European industry is researching on high precision production systems. Nowadays high speed milling devices, diamond drills and automated polishing machines are used in any prototype fabrication process.  Additionally, high resolution metrology optical systems are used in testing processes.  The main drawback is that the overall process is long and it requires manual work especially when the optical components are made out of small non symmetric elements. Moreover, the manufacturing process is not enough precise.
In this project a mechanization centre will be developed. A single machine will contain all the systems involved in the construction and characterization of optical prototypes.  The project is backed up by the European ERASMEstampand it is developed by a consortium composed of ten European organizations and companies leaded by the German Fraunhofer ITP Institute.