OSV
OSV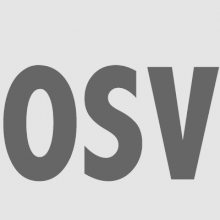 The OSV project belongs to the program "AVANZA I+D" of Ministerio de Industria, Turismo y Comercio in 2008.
Development of new panoramic vision devices for infrared and visible applications.
Research on advanced optical devices in order to improve the resolution of panoramic sensors used in surveillance and security applications.
The aim of the OSV Project is to develop new devices for panoramic vision in the visible and infrared region that improves the performance and cost of the devices currently available in the market. To that end, we propose to design, develop, integrate and validate new optical systems to optimize the resolution of the sensors used in panoramic vision devices.  In order to achieve that, two prototypes are going to be developed. Each prototype will consist of three subsystems: Acquisition, Image processing and information presentation.  We will design two prototypes because we are interested in two frequency bands: infrared and visible. Both prototypes will be able to provide the operator with images that cover an area of 360 degrees.