SPIR
SPIR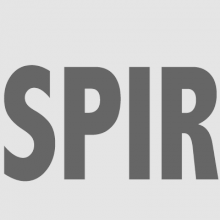 This Project has been financed by European regional development fund (FEDER).
Start Date:
Wednesday, 17 November 2010
Infrared perimetrical surveillance
Study of the experimental development of a new infrared panoramic camera. The use of infrared sensors not only makes it possible to use these in systems in surveillance devices but also it improves the current panoramic visualization systems.
The use of thermal cameras is widely extended in border security systems. Thanks to its capacity to detect objects such as humans some kilometres away, the thermal cameras are especially suitable for securing and protecting frontiers. The main drawback is thermal cameras contain voluminous optical systems and highly expensive sensors.
The SPIR Project will introduce the use of the infrared technology in a wide number of civil applications by means of using  microbolometer sensors and optical devices with big FOV. The microbolomete sensors have a lower thermal sensibility and resolution; therefore they work perfectly in any application where the detection range does not need to be large (around 1 or 2 km).  Its combination with high field optics reduces the number of sensors necessary to cover a specific area.  The final product cost is considerably smaller and for that reason these systems can be applied in new environments.
We will carry out an experimental development of a panoramic camera. This camera will contain various objectives with high FOV which work in the far-infrared region so that it is suitable for surveillance systems and safety driving applications. Moreover the SPIR project will use the SMS design method (in two and three dimensions) in the design process of the catoptric panoramic systems in order to substitute the traditional components which make use of refractive lenses.
The real-time images obtained by different sensors will be merged thanks to a software program specifically created for this system.  The result will be a panoramic image with a panoramic field of vision. These images will later be used in different applications such as devices which improve the visibility under bad weather conditions (smog, fog and so on),   safety driving on-board systems, firemen and coast control security posts.