SuperVR
SuperVR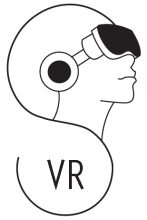 This actuation has been subject of funding from the budget of the  Ministerio de Economía, Industria y Competitividad, with the file number 

TEC2017-83769-R
Start Date:
Monday, 1 January 2018

to

Wednesday, 30 June 2021
Super-Resolution Optics for Virtual Reality Headsets in Professional Applications
Nowadays, there is a new generation of affordable Virtual Reality (VR) headsets entering the market (Oculus, HTC-Vive, Samsung Gear, etc.). However, VR headsets still have to overcome a few technical challenges to provide the quality necessary to be used in future applications, such as education, personal office, or in professional environments (virtual marketing, 3D design, architecture, training of complex tasks, etc.).
Challenges
The main challenges for a VR headset prototype are:
Resolution: the existing headsets provide resolution densities <200 pixels/degree2. This makes difficult reading texts (critical in office applications) or recognizing faces (important for social media, watching movies or professional applications.
Size, weight and ergonomics: existing headsets are bulky (most of them over 1.200 cm3) and heavy (around 500g), what makes them uncomfortable to be used during long periods. This limits their application in professional environments.
Field of view (FOV): a real immersive visualization experience needs a minimum FOV of 90º, although a larger FOV would increase the immersivity of the experience.
Scope
The VR headsets entering the market have in common that all of them use conventional optics (with rotational symmetry and aspheric surfaces, Fresnel or diffractive). Conventional optics shows several drawbacks:
a) There is a compromise between the FOV and the size of the headset. Larger FOVs provide better immersive experiences, but need larger distance between optics and display, what makes the headsets bulky and heavy.
b) The resolution, limited by the display used, cannot be further improved by conventional optics. The state of the art of displays allows for resolutions <Mpixels/eye, resulting in maximum resolutions under 200 pixeles/degree2.
The project SuperVR will study non-conventional freeform optical architectures to improve the resolution, using mono and multi-channel configurations. Three different approaches will be followed:
1) Super-resolution based on human vision adapted design with variable magnification. This strategy can be used with mono and multi-channel optics and with any display frequency.
2) Super-resolution based on Time Division Multiplexing (TDM). It can be used with mono and multi-channel optics, but only with displays with frequencies over 120Hz.
3) Super-resolution based on pixel interlacing. For multi-channel systems, with large number of channels (>50) and any display frequency.
SuperVR project will be focused on the research of new freeform optics to improve the resolution of VR headsets. A theoretical study will be carried out, including 3 possible architectures. A practical design of each architecture will be developed, and a full optical system will be manufactured and tested, according to one of the three architectures. The optical system will be integrated in a prototype of VR headset and it will be tested in a relevant scenario related to the professional use of VR for virtual industry.
VR Scenario
To test the different optical system architectures developed in the SuperVR project, the group of VR in CeDInt has modeled and implemented a virtual scenario based in the "Open IoT" solution of intelligent devices and energy efficiency deployed throughout the Campus of Montegancedo for the monitoring and control of illumination, consumption and presence devices by the group of Energy Efficiency. There are three pilots implemented in the Campus of Montegancedo in which it is possible to interact using this virtual environment: Smart Lighting, Demo Room and Smart Building. These projects comprise five wireless networks to which 222 nodes are connected between sensors and actuators. More information can be consulted here.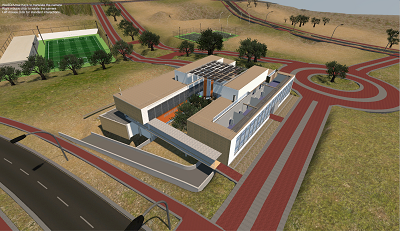 Figure 1. General view of the Campus of Montegancedo where the "Open IoT" solution has been deployed
The virtual scenario allows the selection of any pilot as well as to change the network parameters related to the communication with the real devices. For this purpose, a home interface is used as shown in the following figure.
Figure 2. Home scene used to select the different pilots of the project. 
SmartLighting :  This pilot aims to improve the exterior lighting installations of the Montegancedo Campus, providing it with an intelligent lighting system capable of measuring the level of luminosity reflected under the luminaire and detecting the presence of pedestrians.

  
Figure 3. Interaction with a street lamp if the Smart Building pilot to control the level of illumination and view the history of detected luminance.
Demo Room:  In order to demonstrate the interoperability between different technologies of the market and with the priority of saving energy (energy efficiency), this room is equipped with the control technologies more extended nowadays (LonWorks, KNX, DALI, BACnet y X10).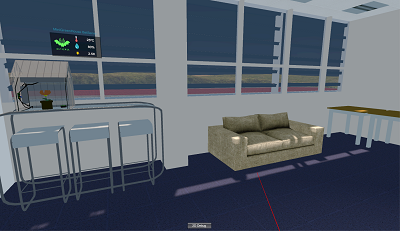 Figure 4. Interaction with the domotic technologies of the Demo Room (mini greenhouse with temperature, humidity and luminosity sensor and control of illumination)
Smart Building:  aims to present an in-depth study of behavior from the point of view of energy efficiency in buildings. It comprises40 BatSenses that measure temperature, humidity, luminosity, environmental noise and power; 30 three-phase BatMeters that measure the energy consumption of 540 independent circuits in the building; a BatWater that includes a volumetric flow of water and heat sensors; a BatLamp that controls the emitted wavelength of a generic LED; and a weather station.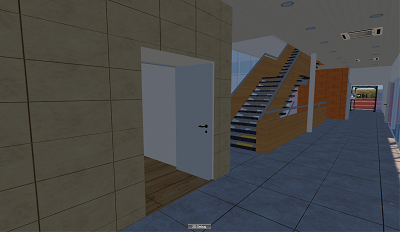 Figura 5. Interior view of the CeDInt smart building in which the network of devices has been deployed.