symbIoTe
symbIoTe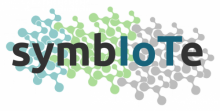 This symbIoTe Project received funding from the European Union's Horizon 2020 research and innovation programme under grant agreement No 688156
Start Date:
Tuesday, 1 May 2018

to

Thursday, 1 November 2018
Symbiosis of smart objects across IoT environments
The main goal of the symbIoTe Project is to provide an abstraction layer to allow a "unified visión" of various platforms or vertical solutions which belong to the IoT ecosystem in addition to its resources.
Aiming to provide a secure and transparent access to the resources of smart devices, wearables, sensors and actuators which are connected to the internet through several IoT domains. The symbIoTe Project aims not only to provide user with this abstraction layer previously mentioned, but also to allow the partners and users to make some federations which will improve the interoperability and secure collaboration between those platforms which belong to a certain federation. These platforms will be able to share and barter their resources in a way that will benefit each one of them, in addition to support the migration of smart devices between several IoT domains ("smart object roaming").
Figure 1. symbIoTe's architecture
Taking this into account, symbIoTe's project expects to generate a space which:
will have a significant impact in the market due to the fact that it will became the bridge between the individual efforts and the inversions.
is attractive to a heterogeneous group of users.
fits together with the modern life dynamism due to its usability.
Is useful to several use cases in business, homes and public infrastructures.
Objetives
IoT platforms interoperability de plataformas IoT for the cross-platforms apps development.
To design and develop interoperability frameworks for the continuous collaboration between IoT platforms which manage not only legacy devices but also those belonging to a new generation of Smart devices so the development of new cross-platforms IoT apps is possible. This framework will also allow the creation of secure federations of IoT platforms.
Hierarchical, adaptive and dynamic IoT environments.
These environments will organize IoT resources in a hierarchical way through smart spaces which will interact with IoT platforms. These smart spaces will support the dynamic discovery and reconfiguration of smart devices sharing local resources and enabling the migration of devices between domains. symbIoTe will accept and integrate Smart devices in a continuous way in IoT domains to which they do not belong originally in accordance with the Service Level Agreement between its home and visited IoT domain, while the visiting object will adapt its behaviour to the new environment.
Security, access scope and identity management.

To design and develop mechanisms which ensure a secure collaboration between IoT platforms assuming adaptive, dynamic and cloud-based IoT environments.
To offer access schemas to resources based on security scopes.
To devise an identity management solution for IoT resources which integrates security features and avoids potential attacks.

Realistic cross-platform deployments.
To design, implement and deploy realistic use case applications and perform trials with end-users following the living lab process to IoT application design, exploration, experimentation and evaluation.
Open source and commercialisation.
To publish symbIoTe APIs and middleware components as open source by using "business-friendly" licensing, which facilitates open software and triggers the commercial and innovative diffusion on top of the symbIoTe interoperability framework.
Aiming to fulfill the previous goals, in addition to the design, implementation and deployment of the system which provides the abstraction layer that allows the "unified vision" of several platforms or vertical solutions, symbIoTe released two calls so they could evaluate their system and enrich their interoperable IoT platforms ecosystem.
It is in this second call in which CeDInt participates with the goal of becoming part of  symbIoTe IoT ecosystem. The aim of our research center is to create a federation (symbIoTe's L2 level compliance) which will allow CeDInt's IoT platform to participate in some of the following domains:
Smart Residence/Office
Smart Campus
Smart City
This federation with several platforms will provide access to a new set of data which will enable the development of advanced apps that will use data mining and machine learning techniques.