Vigilancia Tecnológica
Vigilancia Tecnológica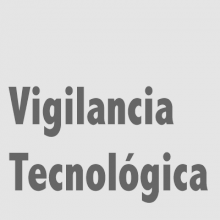 Proposal from CITIC (Círculo de Innovación en Tecnologías de la Información y las Comunicaciones) for ASIMELEC (2007)
Start Date:
Monday, 1 January 2007

to

Monday, 31 December 2007
Tecnological Survellance Report
The "Technological Surveillance" report, describes the overall context where energy efficiency and sustainability are positioned, with special stress in the residential design and building in Spain.
This project reviews all available technologies and strategies to optimize energy saving in buildings of the residential sector.
The main objective is to show the technologies and strategies that can be used to optimize energy savings in the home environment based on better home design, selection of appliances, infrastructures or smart management of available resources.
As an output the project has produced a report of "Technological Surveillance" that includes an analysis of available technologies and products to attain mentioned goals, including application considerations in residential buildings.