Premio Fraunhofer-Burley de la Optical Societyof America para el profesor Juan Carlos Miñano del CeDInt
Premio Fraunhofer-Burley de la Optical Societyof America para el profesor Juan Carlos Miñano del CeDInt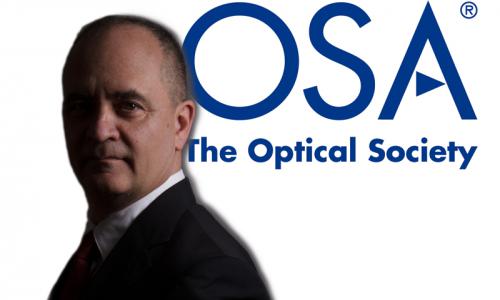 This award recognizes a new design method that has had a high impact in the development of optical systems with better quality and image precision and at a lower cost.
Juan Carlos Miñano, Professor of the Physics and Electronics Department of the Communication Engineering School of the Technical University of Madrid (UPM) and also head researcher at CeDInt, has been awarded with the Joseph Fraunhofer Award/Robert M. Burley Prize by theOptical Society of America (OSA) in recognition to his optical design method and the impact in the optical systems development.
It is the first time that an Spanish person receives this award, one of the most important ones in the optical engineering field. The Joseph Fraunhofer Award/Robert M. Burley Prize recognizes significant research accomplishments in the field of optical engineering.  In the case of Professor Miñano, OSA gives recognition to " the discovery of exceptional new design methods and devices in both nonimaging and imaging optics over more than three decades, with special emphasis in freeform surface design".
The devices based in this design method are smaller and cheaper than conventional ones; they can obtain better quality images something that can be especially critical in the new virtual reality devices that are becoming so popular. "In the beginning the application of the method was limited to nonimaging optics, from those designs we can see commercial products all over the world" explains professor Miñano. "However, advances in the manufacturing processes of free form surfaces (non-symmetric) allow the design of new products and application fields. In particular now is being introduced in vision systems and virtual reality systems".
Professor Miñano is a world referent in the field of advanced optical design thanks in part to the development of the Multiple Surfaces method of optical design. His activity has been vital in the advance of research in optical and photonics fields.  His activity has also been recognized by the International Society for Optics and Photonics (SPIE) in 2010 with the Conrady Award.