Publicación libro "LPWAN Technologies for IoT and M2M Applications"
Publicación libro "LPWAN Technologies for IoT and M2M Applications"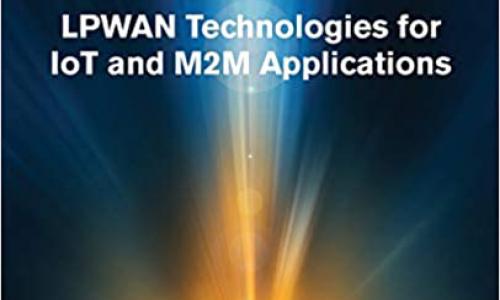 It has been published the book  "LPWAN Technologies for IoT and M2M Applications". CeDInt-UPM has participated in the Cap. "13. Guidelines and criteria for selecting the optimal low-power wide-area network technology".
Authors: Guillermo del Campo, Igor Gómez, Guillermo Cañada, Luca Piovano y Asunción Santamaría.
Editors: Bharat Chaudhari Marco Zennaro
Paperback ISBN: 9780128188804
eBook ISBN: 9780128188811
Imprint: Academic Press
Published Date: 19th March 2020
Page Count: 456
Abstract
There is a wide range of low-power wide-area network (LPWAN) technologies, including SigFox, long-range wide-area network, Weightless, narrowband-Internet of things, long-term evolution Cat-M1, or Ingenu-RPMA, contributing to a challenging technology selection process. Each technology has pros and cons; therefore, the selection criteria will answer to the specific requirements from the final application. This chapter will introduce the different aspects that affect the decision-making process, ranging from technical parameters (e.g., range, frequency band, data rate, network topology) to implementation factors (e.g., coverage/availability, cost, standardization) to functional issues (e.g., IP support, remote firmware updating, location services). Along with the factor explanation, this chapter will describe the concrete properties of each LPWAN technology. Afterward, the chapter will present a comparative analysis of the LPWAN technologies attending to these factors and finalize with examples of technology selection use-cases.
This book is a beneficial and insightful resource for university researchers, graduate and undergraduate students, and R&D engineers in industry designing networks and implementing IoT/M2M applications.
Information:
https://www.elsevier.com/books/lpwan-technologies-for-iot-and-m2m-applications/chaudhari/978-0-12-818880-4